FINDING YOUR INNER GLOW
Inspire, Shine & Transform
Alyse korn
intuitive healer
Often in life we encounter a sense of limitation and restriction about how we can effectively and genuinely move forward, to become the best we can be. This is crucial to our development, as although those obstructions and doubts are often experienced as negative influences, the truth is they exist with divine purpose; our bravery in dismantling them can reveal our inner strength to expand and transform ourselves, blossoming in to our true nature, allowing us to feel freedom and peace.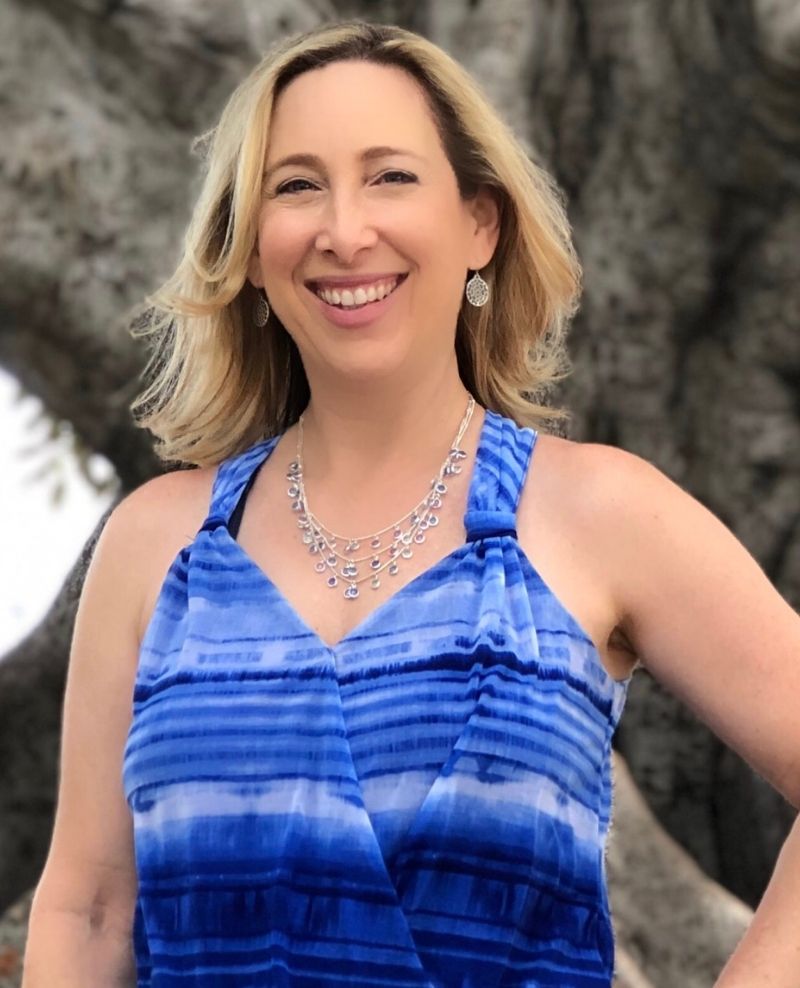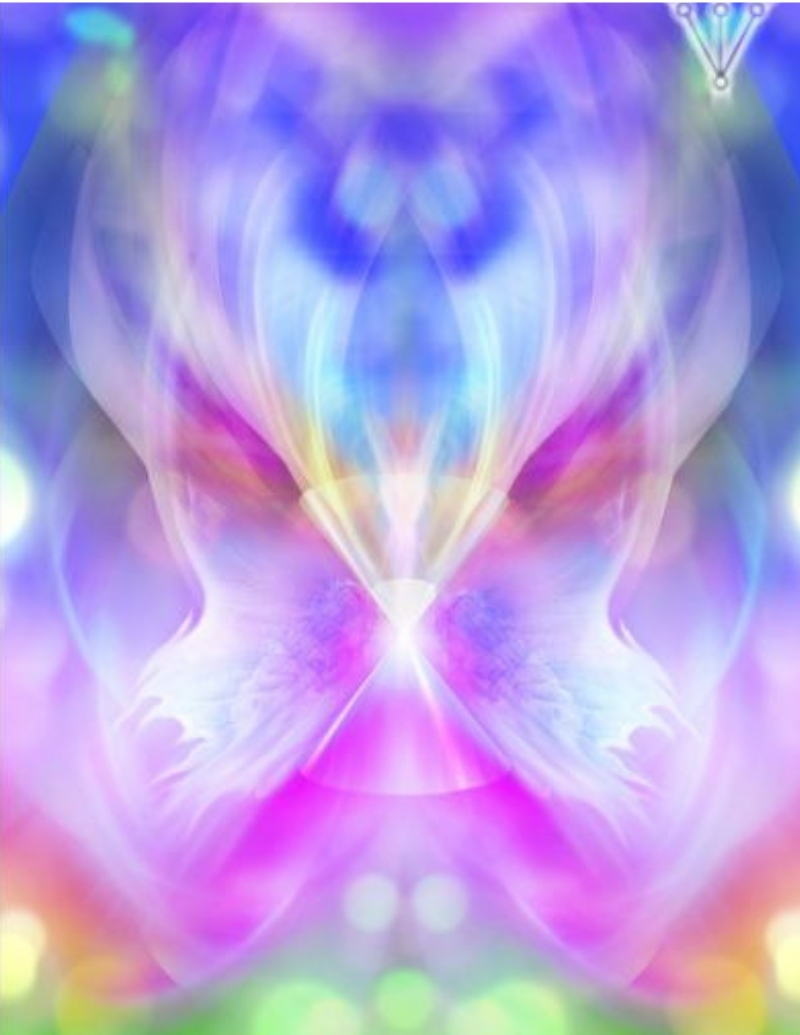 Alyse offers:
Healings
Readings
workshops
courses
Healing Sessions & Readings – Distant – 

In Person – Online  

Workshops – In Person – Online 
Courses – Self-study – In Person – Online 
Stay up to date with upcoming opportunities by connecting with me on Facebook
Biofield Tuning
Biofield Tuning is based on the premise that the human biofield – the energy field that surrounds and permeates our bodies – is inextricably connected with our conscious and subconscious mind, including all of our memories.  All physical, mental and emotional disorders can be perceived as "dissonance" in our energy fields.  Biofield Tuning is able to diminish and resolve this dissonance and in doing so, alleviate and even eradicate the corresponding physical, mental and/or emotional symptoms.
Sound Healing and Therapy
Sound Therapy techniques involve the application of sound waves and harmonic vibrations to the body through the use of instruments, including the human voice. Sound helps to facilitate shifts in our brainwave state, synchronizing our fluctuating brainwaves by providing a stable frequency which the brainwave can attune to. By using rhythm and frequency, we can entrain our brainwaves making it possible to down-shift our normal beta state (normal waking consciousness) to alpha (relaxed consciousness), and even reach theta (meditative state) and delta (sleep; where internal healing can occur).
Imagine receiving a gentle bath of sounds allowing your body to let go and move into a deeper state of relaxation. Sound Therapy is effective in not only achieving a state of relaxation but it also has a way of moving through blockages in the body. Sound Therapy has been known to help treat such conditions as stress, anxiety, high blood pressure, depression, sleep disorders and pain.
TUNING FORKS
What do Tuning Forks do:
The potential benefits of tuning forks include: 
• Grounding & nourishment to the body, mind & spirit
• A balanced and calming feeling
• Clearing and removal of negative energy
• An accelerated evolution of consciousness
• Enhanced and amplified intention
• Manifestation of a state of Oneness
• An opening of the heart to higher realms of being
Angelic Energy Healing and Therapy
With guided support, we can invoke angels to aid us to move forward spiritually. Angels are pure Light Beings. Calling them forth can reveal to us what is truly important and not only what is limited by our regular perceptions in the world. A path towards self-healing and opening your higher heart can begin through this modality, encouraging us to release blocks, conquer challenges and resolve issues surrounding karma; guiding us lovingly towards spiritual contentment. Protection, abundance, healing and love are offered from above; trust in this knowledge and draw on the energy which exists to teach us the true power of Love and Light. This gentle therapy will support you to expand your awareness and connect to divine love that radiates down from Source itself.
Esoteric Accupuncture with Selenite Swords of Light
What do the Swords of Light Do?
Swords of Light raise the frequency and activate 5th dimensional light of our physical body and energy systems to initiate activation, transmutation and transformation:
Physical body systems

Chakras, activate and balance chakra system

Meridians, opening the gates Meridian System

Subtle body System, Clear and Activate

The Lattice System, Clear and Activate Lattice

Transformation

Magnification of Intent 

Access Higher & The Multi Verse Dimensions

Activation fo the Seven Rays of Light  

Access the Ascended Masters and Angelic realm

What light workers experience and see 
Crystal Reiki Therapy
Reiki is a non-invasive, gentle, yet powerful method of healing. Reiki energy, often described as 'universal life energy' or 'spiritual energy', is accessed by the practitioner during a treatment. It enhances the body's natural healing ability and promotes wellbeing. Reiki treatment stands on its own as a healing practice and is also safely used to support orthodox and complementary medicine. Reiki doesn't interfere with or diminish the intended effects of other health or medical practices.

What do Crystals do?
Crystals can act as amplifiers of spiritual energies and can be used to help natural healers to extend and enhance their natural healing energy.
Different crystals have different properties that can focus particular forms of healing energy – just as light passing through a stained glass window changes color so healing energy is refined for specific issues. 
It is believed that crystals influence the subtle body – the energy body that caries our life force (known in the East as Prana or Chi). This life force is particularly focused at energy centres called chakras. By placing crystals on these chakra areas the healing effect of our system is boosted to bring better health and well being.
What to expect during a Crystal Reiki Healing: 
Every Crystal Reiki healing is different. Reiki is a Japanese technique for stress reduction and relaxation that also promotes healing, combined with Crystal Healing can assist to release energy blockages. Crystal Reiki Healing is a non-invasive complementary therapy which allows you to relax your mind and body and can assist to release any energy blockages that may be present and causing dis-ease. Crystal Reiki Healing can trigger changes in your overall sense of being which may be felt as a relief of stress and tension, revitalization, relaxation.
Past Lives Healing
We bring past life issues into this life is simply because we have not yet received the blessing or gift from the situation. There is something to learn or let go of for us to see. Once this lesson is learnt and the gift is received the karma will be dissolved. This is a powerful process which aids in identifying energetic blocks, allowing release and consequently promoting an opportunity for deep healing. Releasing past life patterns brings awareness to old patterns that play out in your life, so you understand where patterns began, recognize the gift from the experience, and let go of the patterns with love and gratitude.
Ho'oponopono
Ho'oponopono is a Hawaiian practice of reconciliation and forgiveness. It literally translates as 'correction'. Essentially, it means to make it right with the ancestors, or to make right with the people with whom you have relationships. This ritual guides us to correct, restore and maintain good relationships among family members and with their higher beings by getting to the causes and sources of trouble.

When Hawaiian psychologist, Dr. Ihaleakala Hew Len, cured the entire ward of the criminally insane at the Hawaii State Hospital (as documented in the book, Zero Limits), he used the manual of his teacher, Morrnah Nalamaku Simeona.
Ho'o is the Hawaiian particle 'to be'. Pono means 'true condition', 'true nature', 'prosperity', and 'well-being'. Because Pono is repeated for emphasis, Ho'o-pono-pono means to experience your true Self-Identity, a fulfilled life of prosperity and well-being. In this process, Alyse shares Morrnah's unique and original Ho'oponopono with you.
The potential benefits of clearing:
• unwanted patterns as far back as previous lifetimes
• triggers and repeating scenarios
• effects from trauma, abortion, divorce, abuse and/or death of a loved one
• controlling relationships
• unwanted habits, cravings and/or other attachments
Would you like to start fresh? Ho'oponopono gives YOU control. Un-create your unwanted scenarios and live your true, Divinely Intended Self
Emotional Freedom Technique (EFT)
EFT is an emotional healing technique, which is based on a revolutionary discovery that violates most of the beliefs of conventional psychology. It contends that the cause of all negative emotions is a disruption in the body's energy system.
Essentially, EFT is a form of 'psychological acupressure'. The approach relieves symptoms by tapping on various body locations. This tapping balances energy meridians that become disrupted when we think about or experience an emotionally disturbing circumstance. Once balanced, the upset is usually resolved – the memory stays but the emotional charge is gone. Typically the result is lasting and is also accompanied by positive changes in thinking. The technique is easy to learn and ideal for self-help.
Breath Work
Breath Work provides a meaningful, non-verbal path to self-knowledge, inner wisdom, and health that encourages greater physical, emotional, mental and spiritual balance and wellness in life. This can be a profoundly effective breathing technique and therapeutic process that activates the body's natural healing, promotes self-exploration and self-awareness and offers a path to conscious personal transformation. ​
I also use Zodiac Template Healing & Balancing, Crystal Meditations, Visualization, Essential Oils and offer Animal Reiki.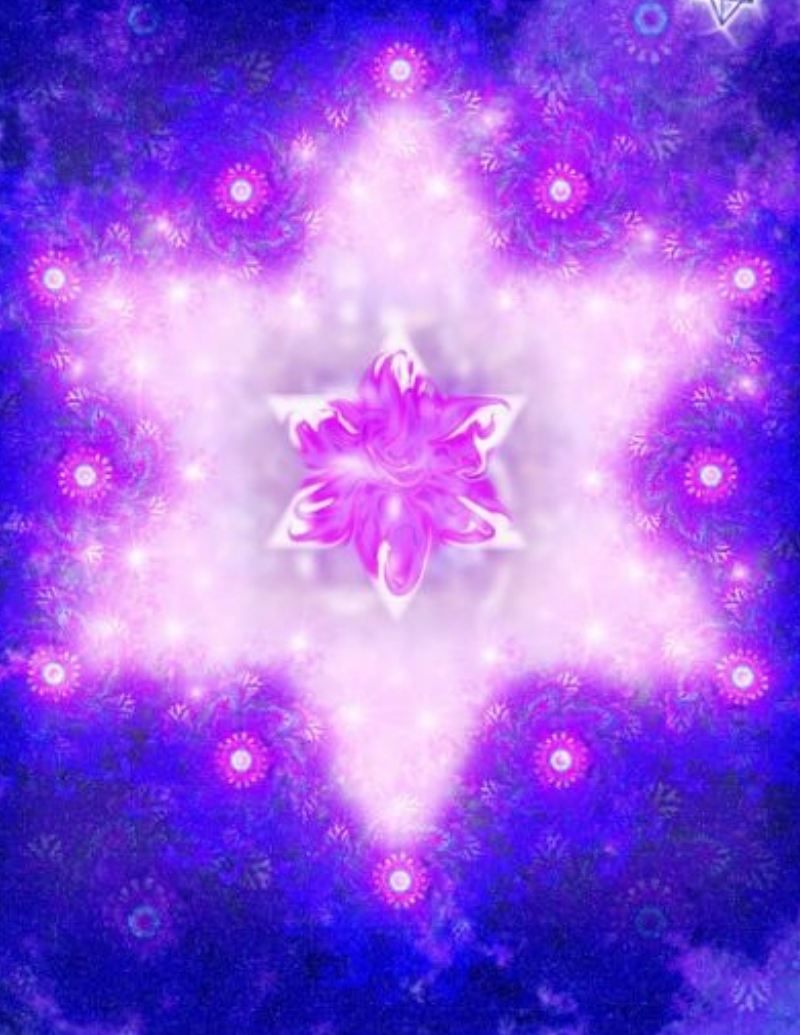 I can meet with you online, over the phone, or in-person in Ojai, CA. 
Standard sessions are 50 minutes. Extended sessions are 75 minutes. Many find extended sessions better suited to their needs.
what others say about healing with alyse
What I love about meeting with Alyse Korn, is that her gifts and what she shares, actually help me to see the gifts that I have, and how to use them.
For me, Alyse recommended a structure for my creative meditative process, x mins of drumming, then playing my violin as I allowed myself to dream and wander, then x mins of silent meditation.  This included recommendations for specific essential oils, color candles and crystals to aid.  She also channeled special messages from my guardian angels.  From this, I have been able to ground myself in my own ritual that has emerged– connecting with my own guardian angels and the Creative Source, God.  As a Christian I feel that this has deepened my faith and allowed the Holy Spirit to work through me more fully, healing me and leading me through difficulties and blockages, to greater happiness and potential in my life.  I have so much gratitude for Alyse and all the Angels of Light.  I totally recommend meeting with Alyse– Love and Light shine through her.  She is a true friend and guide on the path.  – Alma Cielo, Los Angeles 
I'm so grateful for her gifts and recommend her to anyone dedicated to the life path of exploration and divine discovery.
My session with Alyse was a lovely lesson in releasing what I thought would happen, and surrendering to the unexpected energy and language of her relationship with her non-physical healing partners. Employing a myriad of wisdom sources, she touched in on aspects of my unconscious that I didn't immediately register, but came to me in dreams for days afterwards. I was especially affected by a blessing/healing she gave using a very high vibrational selenite sword. I'm so grateful for her gifts and recommend her to anyone dedicated to the life path of exploration and divine discovery.
– Tina Landrum
, TCT. Reiki/Crystal Healer, Spiritual Counselor, Creator of Light Body Crystal Elixirs
Alyse is a true spiritual healer that really knows her work and has compassion.
Alyse is a true spiritual healer that really knows her work and has compassion. I was so overwhelmed with stress and work and in our first session, I felt a clearing and changes going on in my body. She pin-pointed the exact areas of issues that were bothering me and I felt so relieved with her guided messages. By the time I left, I was so relaxed and felt happier, lighter and so much more balanced. It was an incredible experience that I recommend to everyone!
– Kelly Peterson 
I haven't felt this spiritually connected in my life! There was immediate "shift" in my life that is still being felt today.
I just wanted to let you know how grateful I am for the session! It helped me clear away much of my negative energy that was holding me back from making my best life choices. I haven't felt this spiritually connected in my life! There was immediate "shift" in my life that is still being felt today. I appreciate you and all that you did for me. I highly recommend Alyse! – Jack 
Right from the start, Alyse understood Ho'oponopono as a living energetic process and embraced it in a way that was organic and profound.
Alyse connected to the essence within the practice with mature mastery. Because of this, I too learned new things during our training sessions. I am grateful to Alyse for her intuitions and insights and trust that many others will benefit from her dedication to Ho'oponopono. Madii Kasem, Master Teacher & Practitioner under tutelage of Morrnah Simeona, Ontario, Canada, August 18, 2017
Alyse is a very caring and compassionate soul and makes you feel comfortable straight away.
Alyse is a very caring and compassionate soul and makes you feel comfortable straight away. The healing itself was very powerful! For me I felt a lot of energy in my stomach and once going through the process I felt lighter and relieved like a great burden had been taken away. Thanks so much Alyse! ~ Meagan Goodes, Australia  
I wanted to say thank you for the beautiful Ho'oponopono and teaching you did for us at Kathleen's
Namaste Alyse~I wanted to say thank you for the beautiful Ho'oponopono and teaching you did for us at Kathleen's and thank you for the wonderful enlightening talk afterwards. Danica  ॐAyurvedic Practitioner | Yoga Instructor | Meditation Teacher  
All who were there felt the beautiful energy of the Ho'oponopono.
Thank you Alyse Korn for the beautiful workshop yesterday! All who were there felt the beautiful energy of the Ho'oponopono. Looking forward to offering it again at my center. Kathleen Kenneally, Kenneally Acupuncture & Healing Light Resource Center, November 5, 2017
I had a session with Alyse when I was in the midst of grieving the loss of my 12 year marriage.
When I came in, I was struggling with heavy emotions of hurt, sadness, bitterness, anger and grief. I had been actively working to release the emotions on my own, with some success but not lasting success. During my session, Alyse led me through a sacred ritual that I believe released a great deal of hurt and betrayal. I felt tears and a lightening that only grew stronger the hours and days following. Alyse communicated with the angels who wanted to help me and gave me many messages that provided direction for how to continue healing and moving forward through my divorce. They confirmed my hearts leading toward plants and flowers. When I left the session, I felt more clear, peaceful and had a clear sense of what to do next. The next day I felt so much peace toward my soon to be ex husband that i sat down and asked my heart and angels to write him a letter. I wrote a kind, loving letter that focused on hope, healing and strong coparenting. Writing that letter came from a purity that I didn't have before my session and it was received well. i am feeling proud and hopeful about my ability to navigate divorce and coparenting. I am grateful to Alyse and the Angels for facilitating this step on my healing. – Lesley Y
Alyse is a profound spiritual worker. She has the knowledge to cleanse the aura, with angelic assistance.
 For weeks, I felt like I just wasn't myself . . . angry, moody, insomniac, physically off-balance.  Then I wondered if there was a negative spirit around me or in my home, and I asked Alyse for help in clearing it.  She graciously did, and she also gave me advice on how to clear my space.  Later that day, my husband could tell that something had changed.  I was "lighter".  My spirits were up, and I had energy again.  I could sleep through the night for the first time in a long time.  Thank you, Alyse, for wiping away the fog, and helping me to come back to myself again!  And of course, thank you to our Guardian Angels and the Great Creator Holy Spirit . . . Love and Light! Alma C, Altadena, CA  
Alyse is gifted in so many ways - not only a wonderful musician and teacher, she is also a natural intuitive.
Alyse is gifted in so many ways – not only a wonderful musician and teacher, she is also a natural intuitive. As a certified Reiki Master and sound healer she has helped many, and we have a personal story about that. My husband recently suffered a debilitating back injury while moving a large refrigerator, and Alyse's magical hands helped to heal him – less than a week later and he's moving around much better! We own a small metaphysical gift shop, and Alyse, as a certified Angel Card Reader, has read cards for our guests. People love getting their Angel cards read because Alyse is always right on with her interpretations and guidance. We very much enjoy working with Alyse and will continue doing so into the future! – Lori A. Webster, Hoopla! Emporium, Altadena, CA 
The best! Alyse is a talented sound therapist and Reiki healer! She has treated me several times and I've felt renewed from each experience.
She is a gifted and innovative healer who is always learning new strategies and integrating various techniques to best serve her clients. She has listened deeply and demonstrated genuine concern for my wellbeing. I can't say enough about how much she's helped me with migraines and other health challenges, including her willingness to share strategies that I can use on an ongoing basis at home. ~ Maya L, Santa Clarita, CA
I asked Alyse for a reading about a subject very dear to me, hence a cloud of worry, fears and uncertainties covered the answer.
I asked Alyse for a reading about a subject very dear to me, hence a cloud of worry, fears and uncertainties covered the answer. Her words were like a gentle wind, blowing away all doubts, clearing the way. Thank you. ~Mia F, Slovenia 
Alyse, I'm surprised about how spot on your reading is.
I feel a bit relieved because some stressful things finally are becoming calmer, so indeed more me-time and family-time. The health thing relates to the stressful things. And the strength part: the believing in myself is still an issue. Thank you so much for giving me these messages. ~Big hug, Marion, Netherlands 
I had been struggling to know if I was on the right path and have had people question me and what I am doing by telling me I am just going through a phase.
Thank you so much Alyse! This really resonates with me. I had been struggling to know if I was on the right path and have had people question me and what I am doing by telling me I am just going through a phase. Thank you for the opportunity for have a reading done. I definitely found it accurate and so grateful for it. May the Faeries bless you and much luck in your card readings. ~Wanda, USA